Les Sept Fontaines Hotel
in Tournus
[A unique place that reflects elegance, authenticity and conviviality]
At the heart of Burgundy at Tournus in an old 17th century building, the former "Maison de la Charité", which later became the retirement home of the Sept Fontaines, has been totally renovated to create a hotel complex with prestigious volumes and elegant colours. The comfort and unique elegance of the hotel-restaurant "Les Sept Fontaines" invites you to a charming walk in a setting full of history and in a warm atmosphere.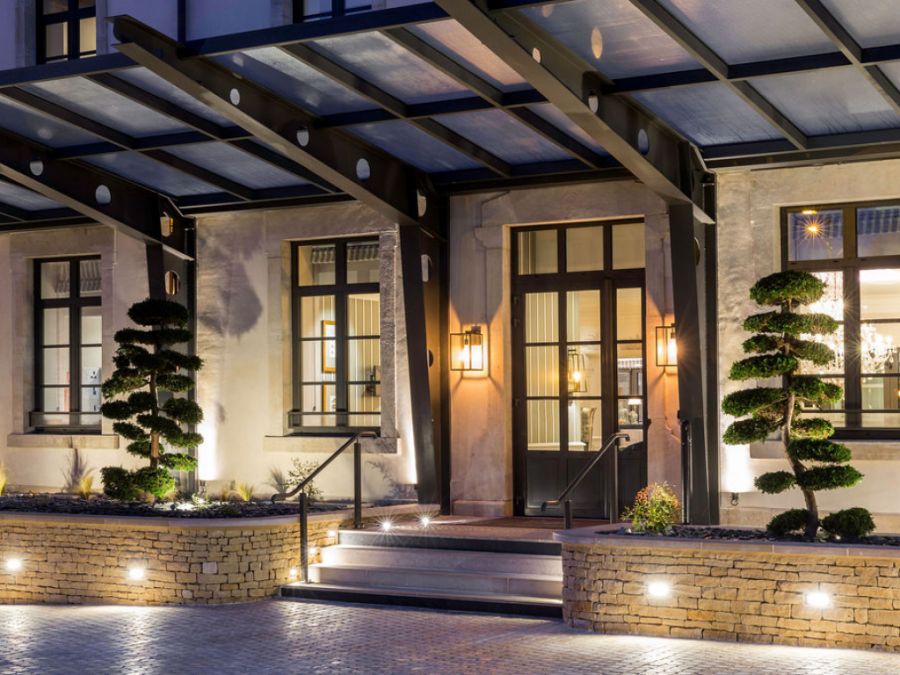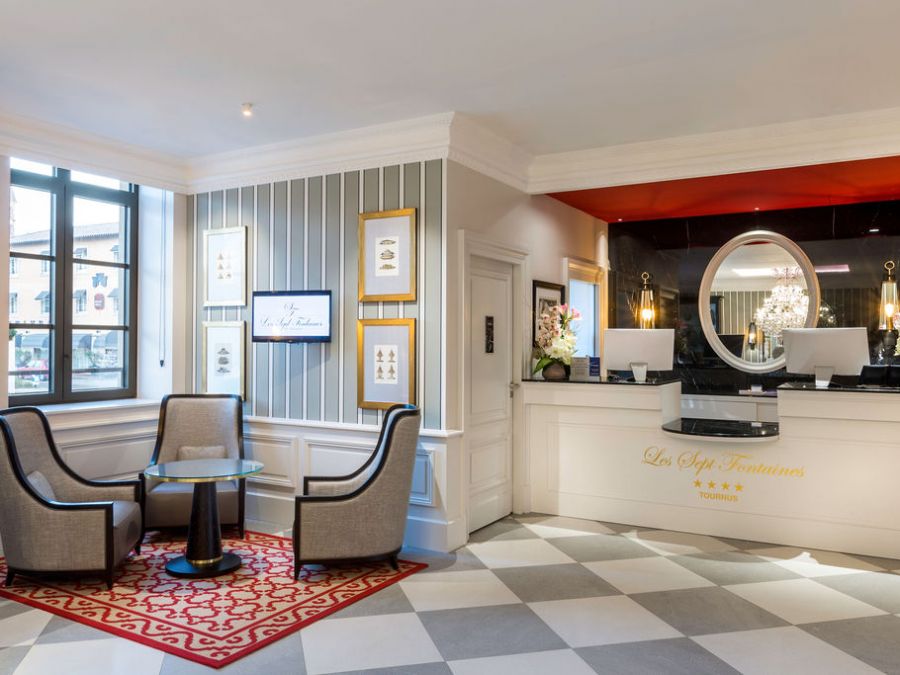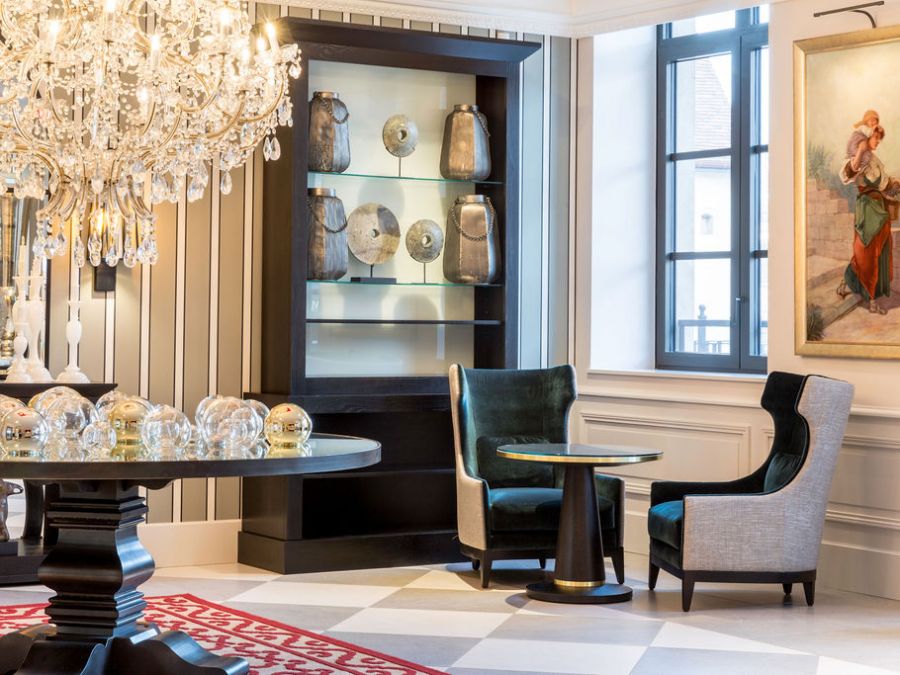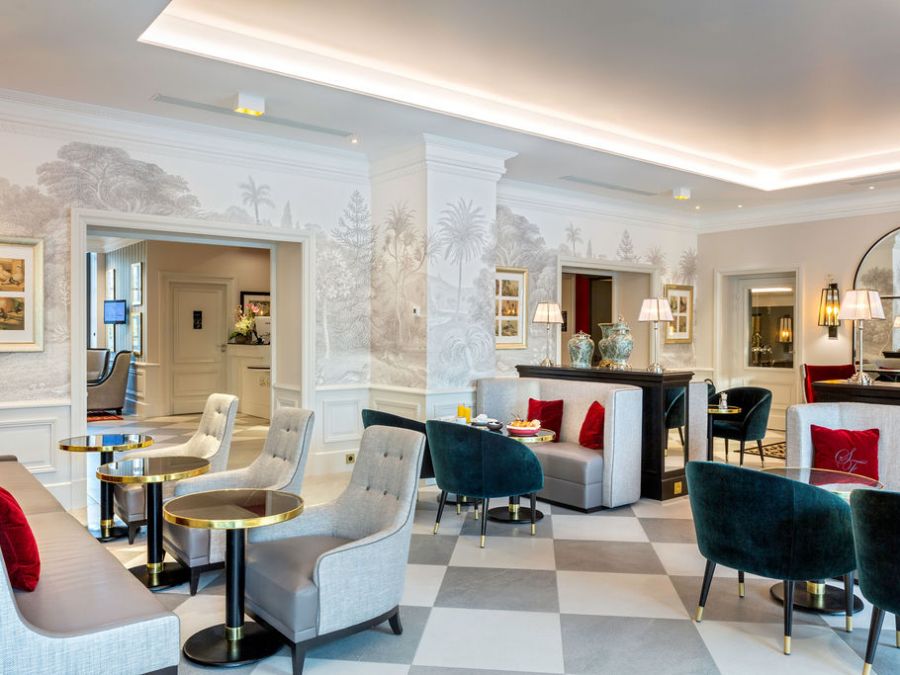 The restaurant "Le Cloître"
For an intimate dinner, an evening with friends, a business meal or a brunch on the terrace. Come and discover a restaurant adapted to your desires. In our cellar you will find prestigious wines from all our beautiful regions, selected over the years with patience and passion.
Discover the restaurant's menu
The bar
Make yourself comfortable in the silky armchairs and benches and let our barman guide you to discover all sorts of beverages and flavours.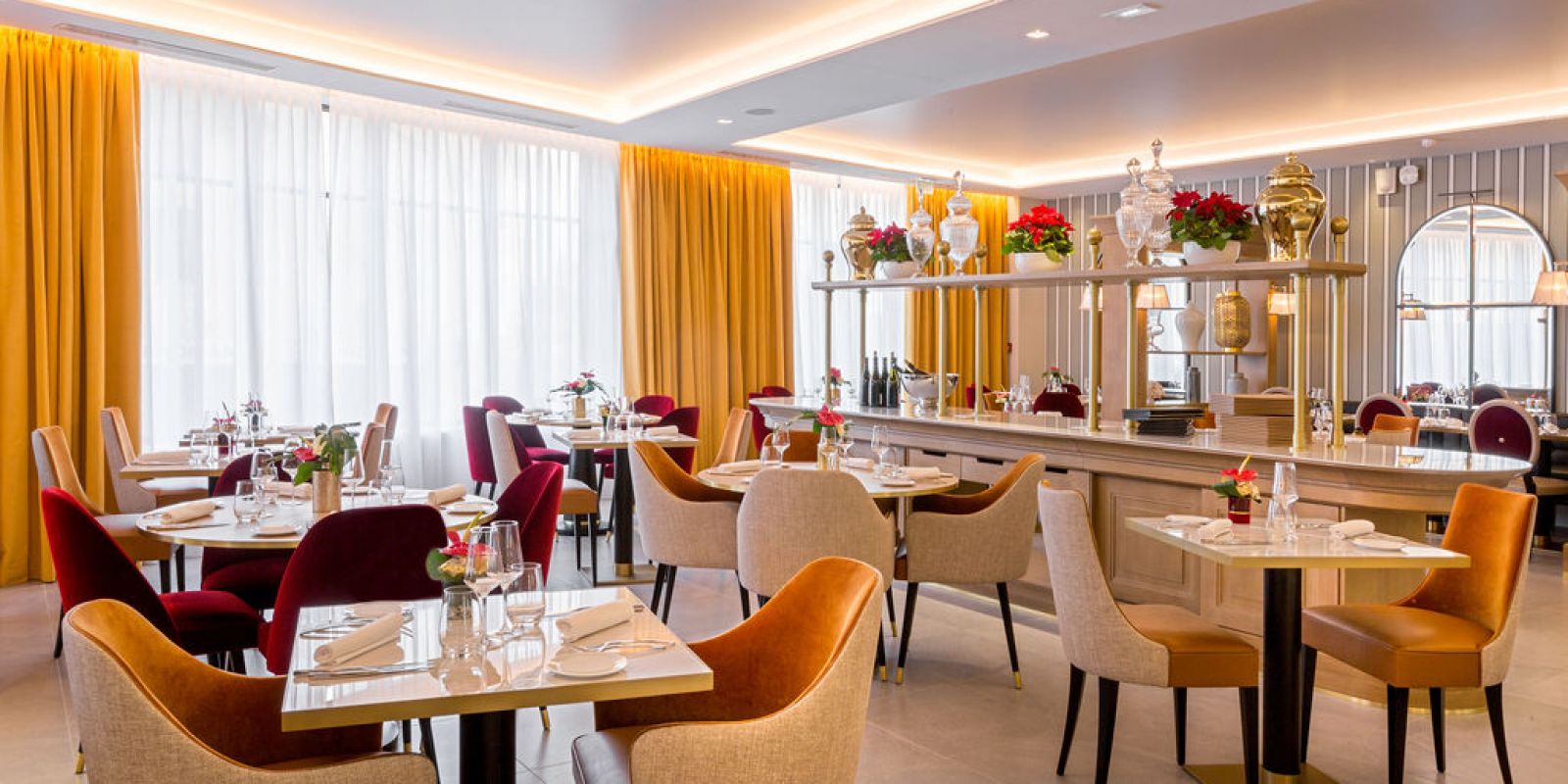 Le caveau
If you would like to have a wine tasting session, we suggest that you privatize our cellar for the occasion. A real journey through the most beautiful wine estates, in a beautiful vaulted cellar.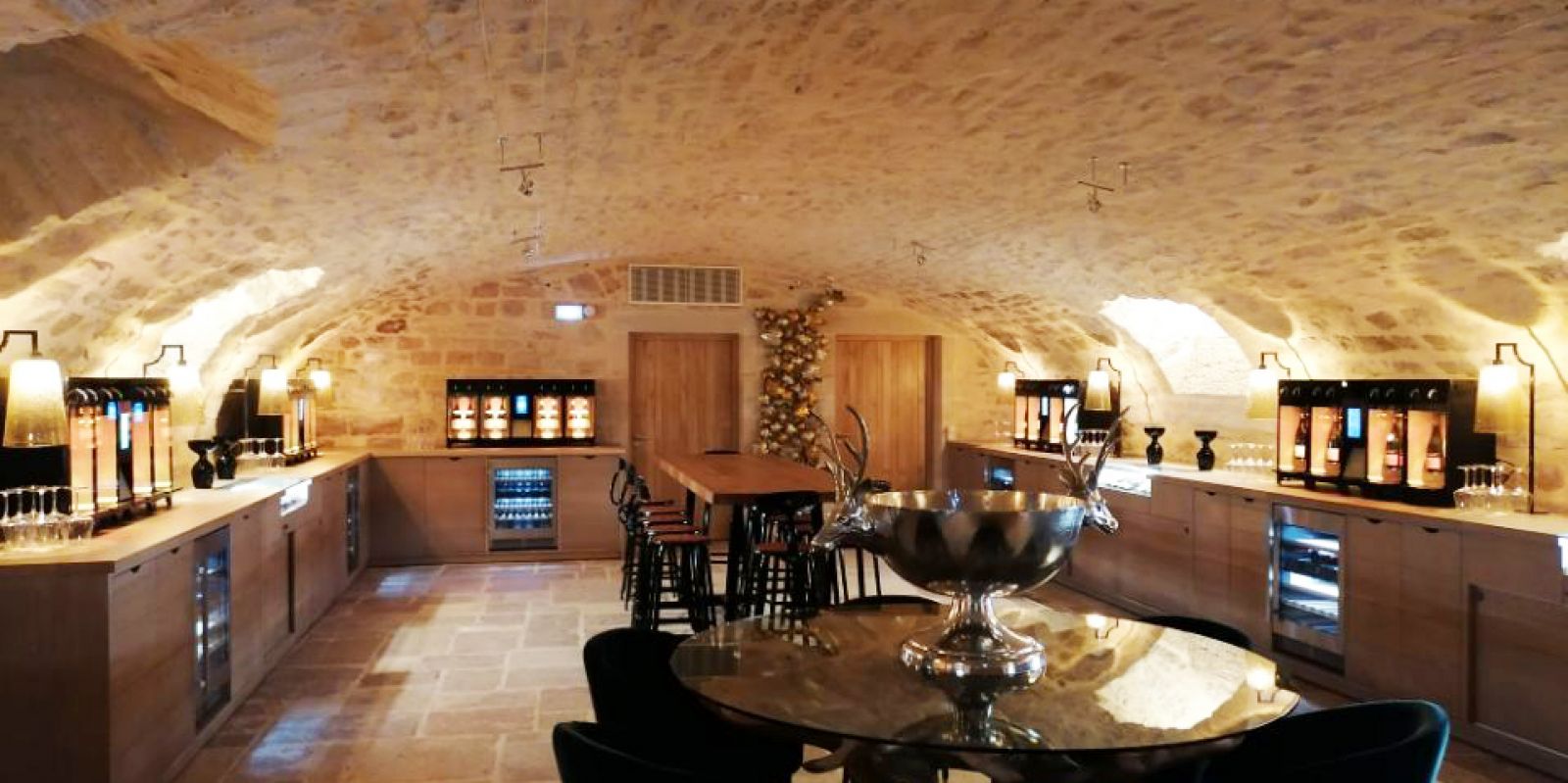 Unwind
[Wellness & spa side...]
Our Spa offers you a Zen space in a cosy atmosphere, conducive to relaxation. An aquatic area, swimming pool, jacuzzi, hammam, a herbal tea room and a space dedicated to treatments for your happiness.
Discover our spa
Discover our spa brochure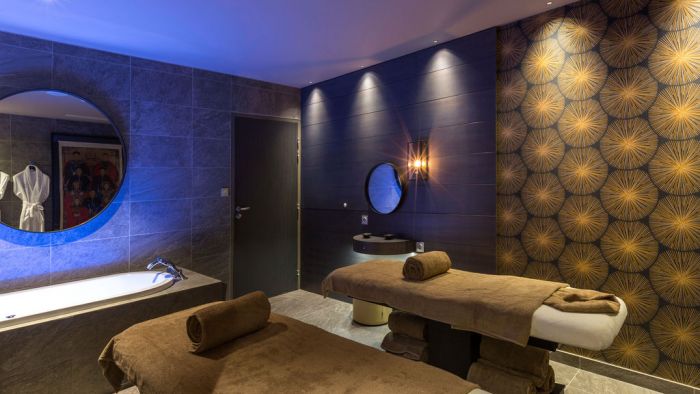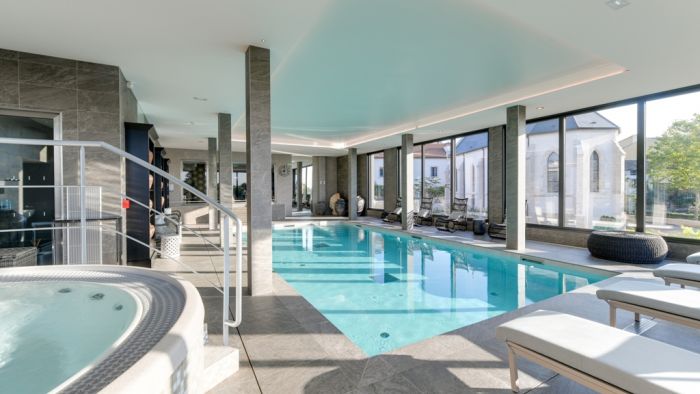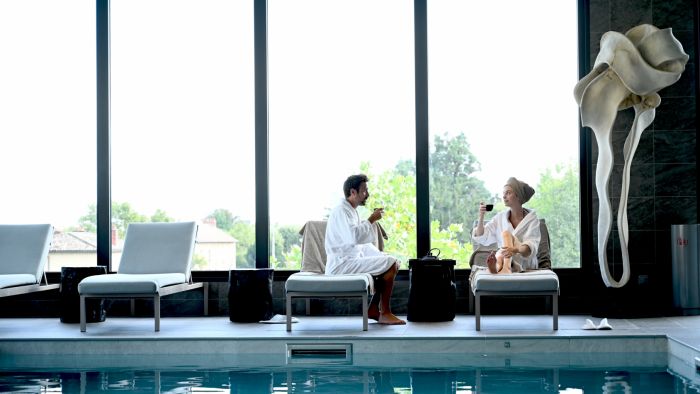 Meet up
[Seminars, reception & exhibition...]
In a place steeped in history and entirely renovated, the hotel "Les Sept Fontaines" can organize seminars, receptions or exhibitions. These spaces can accommodate from 20 to 200 people depending on the room chosen, they are equipped with sophisticated technical equipment.
Discover our seminar offers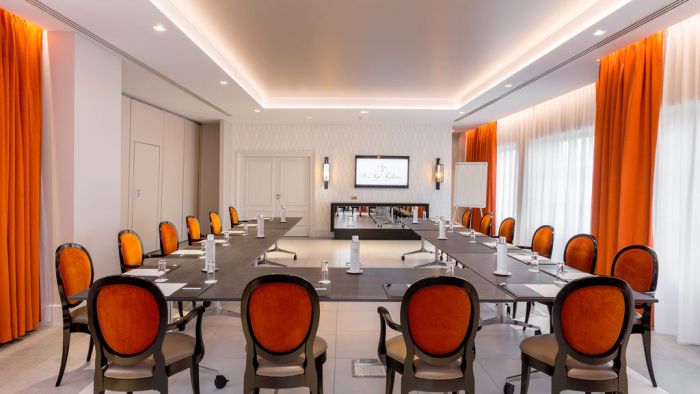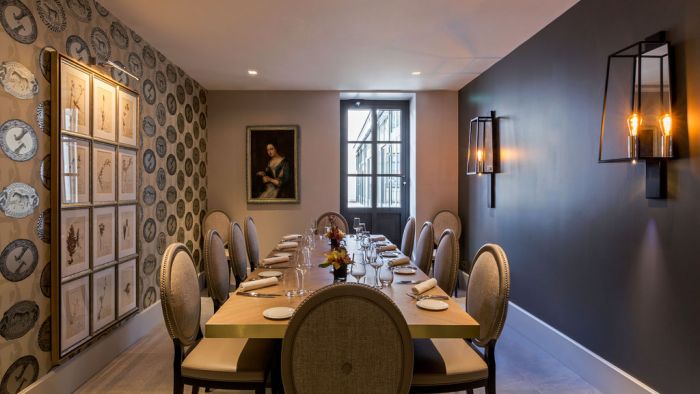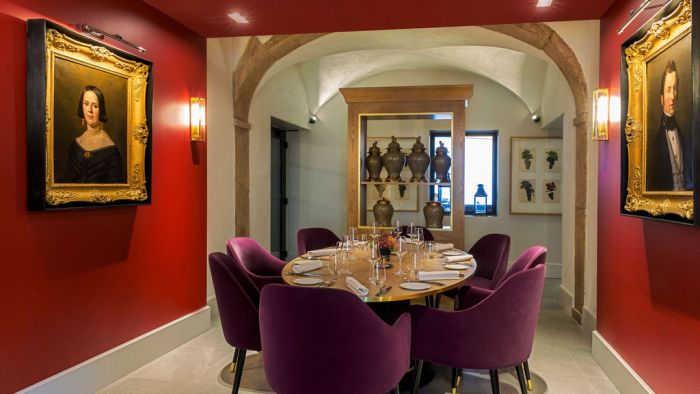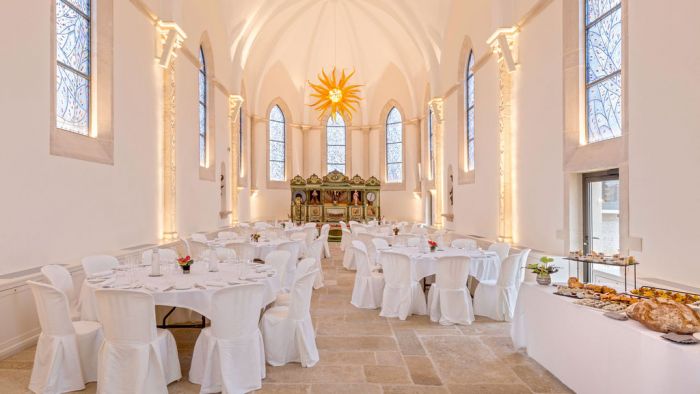 Take a walk
[In the heart of Burgundy...]
Burgundy is about sharing conviviality, between gastronomy and good wines, between rolling countryside and old abbeys with glazed tiles, castles... Burgundy is peace and quiet, nature, a place to relax and enjoy a stroll during a trip just a few hours from Paris. Les sept Fontaines, a new stage not to be missed.
[Elegance, authenticity & conviviality]
«This hotel has been designed with great care and modernity. Our various trips have given us a vision of the world and the people who travel and everything is done to satisfy a demanding and modern customers. Tournus is a gastronomic city halfway between the north and the south of France. »
Location
To satisfy all your requests, the team of the hotel « Les Sept Fontaines » offers you an exceptional service to meet your requirements.

Hôtel Les Sept Fontaines
1 Avenue de la Résistance,
71700 Tournus